10 Best Future Career Quizzes for Teens
Are you wanting to help your middle schooler, high schooler, or teen find their future career? These future career quizzes for teens are different types of tests which will help to indicate certain personality types, work habits, and other interesting information. They can help you as a parent guide your teen toward careers which will be fulfilling for them. The tests also help you and your teen understand our personality traits.
Future Career Quizzes for Teens: Understanding Personality Traits
Understanding personality traits helps all of us not only choose a career, but also helps us socially, emotionally, and spiritually as we learn our strengths and weaknesses in each of these areas.
Remember (especially when encouraging your teen to take one of these quizzes) these tests are based on the client/reader answering questions. This means a couple of things. One, it will depend on the mood of the participant at the time of testing. Two, it is not medical or usually licensed.
Future Career Quizzes are meant to give insight into ourselves and how we interact with others. They can be great conversation starters for you and your teen. They are interesting ways to think about different aspects about ourselves, our habits, our personality traits, and more.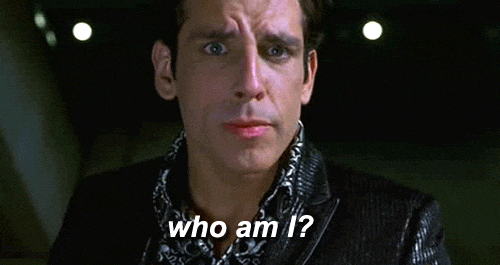 These tests are a great way for your teen, young adult, and even yourself, to do some self analyzation. Building bridges with your older child can be fun with more information. Do these together. Talk about each of your results. Agree or disagree, but any new conversation starter is a good thing!
While these tests are good future career quizzes for teens, some are designed for adults in the work place. Your teens can answer the questions based on their current jobs, extracurricular activities, and relationships. The insight learned from a future career quiz can be invaluable as you help your teen plan their future.
Future Career Quizzes for Teens: Is there a test to help me choose a career?
Some of these tests are free career quizzes. Some have a small fee. We are not affiliates or have any financial interest in any of these tests.
Personality Based Tests:
THE TYPEFINDER® PERSONALITY TEST -FREE -This test is based on the personality theory created by Isabel Myers and Katharine Briggs. It measures your preferences on Myers and Briggs' four dimensions of personality type, as well as 23 more detailed facets of type to personalize your results.
16 PERSONALITIES -FREE -Learn how your personality type influences many areas of your life.
TEST COLOR PERSONALITY TEST -FREE -This one is a little woowoo for me. You choose colors and then results are given. It is created by a "team of clinical psychologists, psychoanalysts, and mathematicians" using a number of different references.. Still fun to learn results and discuss. Choose the Personality Test option.
DISC PERSONALITY TEST -FREE -This test is focused on workplace preferences and behaviors, and measure your dominance, influence, steadiness, and conscientiousness to determine what career path might work best for your teen. Great place to start for thinking about career choices…
EMOTIONAL INTELLIGENCE TEST -FREE -How well do you read other people? This test measures your ability to detect and identify the emotions of others based on facial expressions.
THE ENNEAGRAM – You have to know your number and your wings! And what those even mean. There are many websites where you can take the enneagram. Some are free and some charge for more in depth reporting.
Career and Leadership Based Tests:
PATH ASSESSMENT -FREE -assesses personality based on career traits and behaviors, including work traits and behaviors.
LEADERSHIP STYLE QUIZ -FREE -11 questions that apply to your work situation, career, and leadership style. Complete the quiz to identify your animal leadership style, how you already lead effectively, and where there's room for improvement.
CLIFTON STRENGTHS EXPLORER – $9.99 – The Clifton Strengths Explorer is part of the Gallup family of Clifton Strengths Quizzes. The Explorer is for tweens and teens ages 10-14. Its purpose is to help "kids discover their natural talents and learn what makes them unique and special."
CLIFTON STRENGTHS FOR STUDENTS – $19.99 – This assessment is not only a future career quiz for students but also helps students in high school and college "improve student engagement and wellbeing."
The goal of any of the future career quizzes is to get to know yourself and your teen a little better. Don't stress about the results. It is not a test where some people make As and others flunk. Have fun with them.
Related posts for Parenting Teens
15+ Best Books for Parents of Middle Schoolers
Middle School: 9 Tips For Success
​Best Back-To-School Tips for Preteens, Teens, and Their Parents​
​Scholarship Tips and Tricks (You CAN Start in Middle School!)
We would love to stay in touch!
Be sure to see all of the Next Phase Parenting Resources on our Resources Page and subscribe to our Next Phase Parenting newsletter below for a weekly dose of love from us about surviving and thriving in your almost or already empty nest. Visit our Facebook page, and follow us on Pinterest and Instagram where we share lots of helpful info for parents with teens, young adults, our aging parents, and other issues that we experience in the sandwich generation ! Thank you so much!❤️