What are the best books for summer?
I love a great book post! These best books for summer were collected from asking friends what their favorite book has been in the last year or so. Grab a large sweet tea, a chair in the sun, and let's get started! 
**This post contains affiliate links, which means if you click on a link and make a purchase, I may receive a small commission. As an Amazon Associate I earn from qualifying purchases. For more information, see the full disclosure in the foot bar.
Read on for the best books for summer
I wanted one of our first posts to be about books. I believe in books for enjoyment, for learning, for research. My favorite is for enjoyment, and these 10 books are all wonderful reads and are very much "best books for summer"! (All synopsis are from Amazon.)
# 1 Best Books for Summer: Apples Never Fall -Moriarty
Rosemary said she could not put Apples Never Fall down. She was convinced Stan did something. What do you think happened?? Don't miss this best books for summer recommendation!
Four grown children are frantically searching for their mother. Does their dad have something to do with her disapperance?
If they think carefully about their parents in recent years, is everything as it appears? Are their parents really happy? All sorts of cracks begin to appear in the drama while their mom is being searched for…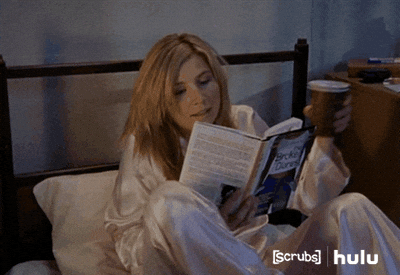 #2 Best Books for Summer: Lincoln Highway -Towles
Lisa loved the way Lincoln Highway was written over such a small time period and that so much happened to these kids in that time frame. Read to find out their adventures! I (Mel), also loved this one!
Emmett is headed home from a work farm where has spent the past 15 months for a crime which he may or may not have committed. It's 1954, and all he wants to do is grab his younger brother and head to California where they can start afresh. Eighteen and full of spunk, Emmett is about to find out that 2 "friends" from the work farm have stowed away in the trunk of the car being driven by the warden. 
These friends have their own ideas of where Emmett is going, and it is NOT California… Hang on for the adventures that ensue on the road with these four unlikely travelers.
#3 Best Books for Summer: The Forest Of Vanishing Stars -Harmel
Anne loved the history in The Forest of Vanishing Stars (it's actually based on true events), and how unusual the setting was for a story in WW2.
This book has history, magic, war, love, heartbreak, survival -all combine to make it a wonderful story. 
Taught to survive in the deepest woods by the woman who had kidnapped her, a young woman ends up showing a group of Jews fleeing Hitler's Nazi's terror, all the skills she possesses.
They in turn teach her things as well, as she enters a life, which until their meeting, has been almost completely solitary. She is eventually betrayed, and then escapes. Will she learn the truth of her past?
#4 Best Books for Summer: Woman On Fire -Barr
Jacy thought that the suspense in Woman on Fire was well written, and she loved to hate Margaux, as well as follow the story of young Jules. "It's one to get lost in!"
Woman on Fire -painted by a famous Jewish Expressionist artist, was stolen long ago during WW2. Now, 75 years later, a young investigative reporter is given the assignment to locate this very painting.
Will she be able to find it? Will she be safe against an evil enemy in Europe also on the hunt? What happens when their paths collide??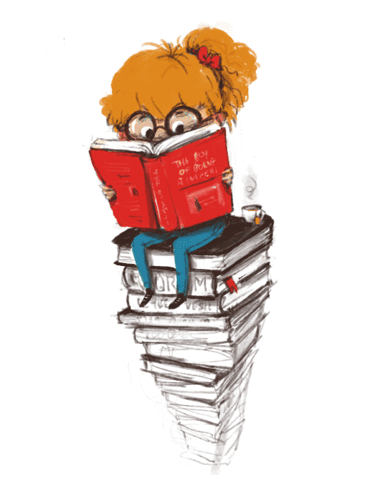 #5 Best Books for Summer: The Henna Artist -Joshi
Alane recommended The Henna Artist, and loved this original story. She loved Lakshmi and all she was trying to do to succeed. The sequel is great, and, as of the writing of this post, you can pre-order the third!
Lakshmi has a terrible secret which could ruin the life she has created in the beautiful city of Jaipur, where she is a high requested henna artist, serving the elite women of the upper class. She knows their secrets, but they must never learn hers.
One day a man from her past shows up with a sister she knows nothing about. Will the wealthy gossips discover this secret, and if so, will it ruin her livlihood?
#6 Best Books for Summer: The Ways We Hide -McMorris
Kelly was fascinated in The Ways We Hide by the trauma that inspired the skills that Fenna learns and puts to use, even helping the war effort. "It was so interesting the ways that she was able to help the men fighting with the Allies." This post seems to be heavy on WW2, but they are all so good!
As a small child, Fenna experiences true terror during a horrific event. She never shakes the feeling of needing to survive.
This ultimately leads her to her job as an assistant to an escape artist, when truly the acts are her own.
Suddenly, she is called upon by the British military intelligence for her unique talents of creating unique and specialized tools for the allied soldiers. She ends up needing to prove her loyalty to the cause, and her past catches up to her in startling fashion…
#7 Best Books for Summer: Love And Other Words -Lauren
Jordan loved Love and Other Words. A love story told through the eyes of a girl who has lived through a tragedy, only to find an unlikely soulmate in the closet of a new house she and her dad are looking to buy. "This was my favorite love story in a long time."
Macy has a good, if boring life. She has all of her ducks in a row, including a fiance who is older and financially stable. Then…
She runs into her first love, Eliot Petropoulos -who has grown into the man of her dreams. Actually, as the story unfolds, she realizes that running away the night he had finally expressed her love had been the right decision, or was it?
#8 Best Books for Summer: The Many Daughters Of Afong Moy -Ford
I'm (Mel) recommending The Many Daughters of Afong Moy. It was unusual for sure. And, it takes a bit to follow the leaps in time between the characters, but then it clicks and you become familiar with all of them and what their connections to Dorothy are. 
Trauma is almost an overused word these days, but in the case of Dorothy Moy, she is seeking radical help in the form of an experimental treatment designed to mitigate inherited trauma. 
As the story travels back and forth in time between several women in the past generations of Dorothy's family, the traumas add up to the present day mess which is Dorothy. As she realizes that her own daughter is beginning to endure many of her own symptoms, she knows that she wants to break free from the past -where, come to find out, someone from each generation is searching for her…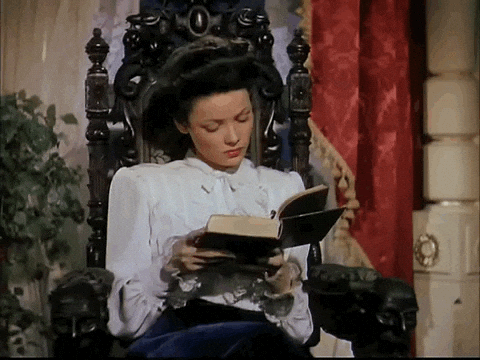 #9 Best Books for Summer: The Matchmaker's Gift -Loigman
Lauren recommended The Matchmaker's Gift to me. She loved the history of the story and the way so many families histories are tied together. "This might be my favorite book about matchmaking and how it is such a special gift that Sara has."
Sara has a gift. She knows a match when she sees one. She can actually "see" the connection between two people. But, in 1910, men are the matchmakers. Thus, her gift is not welcome, to say the least. She makes secret matches for many years, until an event occurs which brings her gift to light, and she must stand up for herself to the other established matchmakers.
When Abby, Sara's granddaughter, inherits Sara's journals, she is confronted by more questions than answers about her beloved Grandma Sara…
#10 Best Books for Summer: The Storied Life Of AJ Fickry -Zevin
Sarah recommended The Storied Life of AJ Fickry for any lover of books about books. AJ is such a great character, and his life opens up after the arrival of Maya. Kind of a mid-life coming of age. "Fun read!" 
(Laura and I recently watched this movie on Amazon Prime! It was great -not as good as the book, but we loved watching it together as we brought this new blog to life!)
One night, A.J. Fikry, finds a toddler in the children's section of his bookstore on Alice Island. Attached to the child, is a note: I want Maya to grow up in a place with books and among people who care about such kinds of things. I love her very much, but I can not longer take care of her.
What will A. J. do? He's a lonely, crotchety man who is heartbroken by the recent loss of his wife. He most certainly does not need a child.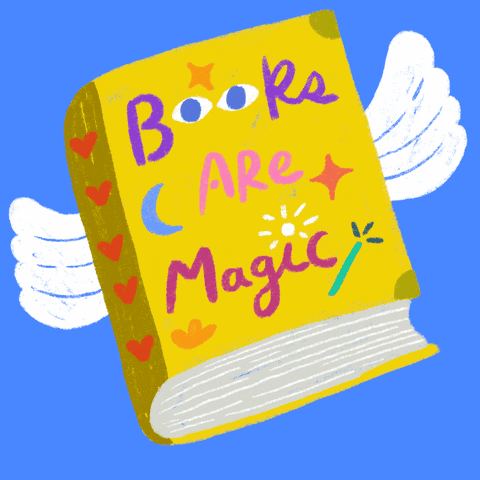 #11 Best Books for Summer: The Diamond Eye -Quinn
My Page Turners book club chose The Diamond Eye a few months ago. I was unable to attend this meeting, but I loved the book! What a story, and I loved that she and Eleanor Roosevelt actually became great friends. It's such an interesting novel/biography of this woman who lived through so much! A Must-Read Best Books for Summer!
Mila Pavlichenko goes from a bookish history student and mother to deadly sniper known as Lady Death. Out to prove both to herself and to her brute of a husband that she is good at something, history puts into play a series of events which allow her to do just that.
A killer for the Soviets trained to kill Nazis, she becomes a national hero after her 300th kill, and is sent to America on a goodwill tour. 
Another book with so many layers: love, betrayal, war, survival, and history!
Do you have any great books to recommend to add to our list of best books for summer? I would love to include them in my post for books to read in the fall! Reading is my favorite hobby for mid-life, and if you haven't found a good book recently, I hope that this post has helped.
Related Posts for More Reading Recommendations and Best Books of Summer:
Parenting High Schoolers: Favorite Books for 2021 -These books are great for all -not just parents of teens.
Help! I'm Parenting Adult Children – This post includes book recommendations for parenting adult children.
10 Best Books for Empty Nesters
Great Social Justice Books for Parents and Teens
How to stay in touch:
Be sure to see all of the Next Phase Parenting Resources on our Resources Page and subscribe to our Next Phase Parenting newsletter below for a weekly dose of love from us about surviving and thriving in your almost or already empty nest.  Visit our Facebook page, and follow us on Pinterest and Instagram where we share lots of helpful info for parents with teens, young adults, our aging parents, and other issues that we experience in the sandwich generation ! Thank you so much!❤️