What are the best books for summer?
I love a great book post! These best books for summer were collected from asking friends what their favorite book has been in the last year or so. Grab a large sweet tea, a chair in the sun, and let's get started!
**This post contains affiliate links, which means if you click on a link and make a purchase, I may receive a small commission. As an Amazon Associate I earn from qualifying purchases. For more information, see the full disclosure in the foot bar.
Read on for the best books for summer
I wanted one of our first posts to be about books. I believe in books for enjoyment, for learning, for research. My favorite is for enjoyment, and these 10 books are all wonderful reads and are very much "best books for summer"! (All synopsis are from Amazon.)
# 1 Best Books for Summer: Apples Never Fall -Moriarty
Rosemary said she could not put Apples Never Fall down. She was convinced Stan did something. What do you think happened?? Don't miss this best books for summer recommendation!
If your mother was missing, would you tell the police? Even if the most obvious suspect was your father? This is the dilemma facing the four grown Delaney siblings.
The Delaneys are fixtures in their community. The parents, Stan and Joy, are the envy of all of their friends. They're killers on the tennis court, and off it their chemistry is palpable. But after 50 years of marriage, they've finally sold their famed tennis academy and are ready to start what should be the golden years of their lives. So why are Stan and Joy so miserable?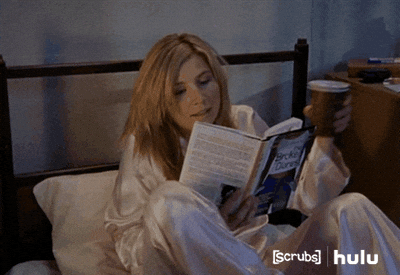 #2 Best Books for Summer: Lincoln Highway -Towles
Lisa loved the way Lincoln Highway was written over such a small time period and that so much happened to these kids in that time frame. Read to find out their adventures! I (Mel), also loved this one!
In June, 1954, eighteen-year-old Emmett Watson is driven home to Nebraska by the warden of the juvenile work farm where he has just served fifteen months for involuntary manslaughter. His mother long gone, his father recently deceased, and the family farm foreclosed upon by the bank, Emmett's intention is to pick up his eight-year-old brother, Billy, and head to California where they can start their lives anew.
But when the warden drives away, Emmett discovers that two friends from the work farm have hidden themselves in the trunk of the warden's car. Together, they have hatched an altogether different plan for Emmett's future, one that will take them all on a fateful journey in the opposite direction—to the City of New York.
#3 Best Books for Summer: The Forest Of Vanishing Stars -Harmel
Anne loved the history in The Forest of Vanishing Stars (it's actually based on true events), and how unusual the setting was for a story in WW2.
After being stolen from her wealthy German parents and raised in the unforgiving wilderness of eastern Europe, a young woman finds herself alone in 1941 after her kidnapper dies. Her solitary existence is interrupted, however, when she happens upon a group of Jews fleeing the Nazi terror.
Stunned to learn what's happening in the outside world, she vows to teach the group all she can about surviving in the forest—and in turn, they teach her some surprising lessons about opening her heart after years of isolation.
But when she is betrayed and escapes into a German-occupied village, her past and present come together in a shocking collision that could change everything.
#4 Best Books for Summer: Woman On Fire -Barr
Jacy thought that the suspense in Woman on Fire was well written, and she loved to hate Margaux, as well as follow the story of young Jules. "It's one to get lost in!"
After talking her way into a job with Dan Mansfield, the leading investigative reporter in Chicago, rising young journalist Jules Roth is given an unusual—and very secret—assignment. Dan needs her to locate a painting stolen by the Nazis more than 75 years earlier: legendary Expressionist artist Ernst Engel's most famous work, Woman on Fire. 
Meanwhile, in Europe, provocative and powerful Margaux de Laurent also searches for the painting. Heir to her art collector family's millions, Margaux is a cunning gallerist who gets everything she wants. The only thing standing in her way is Jules.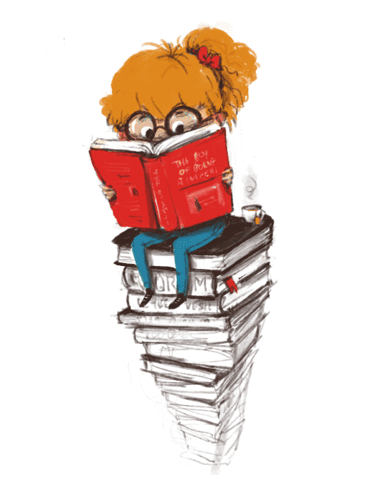 #5 Best Books for Summer: The Henna Artist -Joshi
Alane recommended The Henna Artist, and loved this original story. She loved Lakshmi and all she was trying to do to succeed. The sequel is great, and, as of the writing of this post, you can pre-order the third!
Escaping from an abusive marriage, seventeen-year-old Lakshmi makes her way alone to the vibrant 1950s pink city of Jaipur. There she becomes the most highly requested henna artist – and confidante – to the wealthy women of the upper class. But trusted with the secrets of the wealthy, she can never reveal her own….
Known for her original designs and sage advice, Lakshmi must tread carefully to avoid the jealous gossips who could ruin her reputation and her livelihood. As she pursues her dream of an independent life, she is startled one day when she is confronted by her husband, who has tracked her down these many years later with a high-spirited young girl in tow – a sister Lakshmi never knew she had.
#6 Best Books for Summer: The Ways We Hide -McMorris
Kelly was fascinated in The Ways We Hide by the trauma that inspired the skills that Fenna learns and puts to use, even helping the war effort. "It was so interesting the ways that she was able to help the men fighting with the Allies."
As a little girl raised amid the hardships of Michigan's Copper Country, Fenna Vos learned to focus on her own survival. That ability sustains her even now as the Second World War rages in faraway countries. Though she performs onstage as the assistant to an unruly escape artist, behind the curtain she's the mastermind of their act. Ultimately, controlling her surroundings and eluding traps of every kind helps her keep a lingering trauma at bay.
Yet for all her planning, Fenna doesn't foresee being called upon by British military intelligence. Tasked with designing escape aids to thwart the Germans, MI9 seeks those with specialized skills for a war nearing its breaking point. 
#7 Best Books for Summer: Love And Other Words -Lauren
Jordan loved Love and Other Words. A love story told through the eyes of a girl who has lived through a tragedy, only to find an unlikely soulmate in the closet of a new house she and her dad are looking to buy. "This was my favorite love story in a long time."
Macy Sorensen is settling into an ambitious if emotionally tepid routine: work hard as a new pediatrics resident, plan her wedding to an older, financially secure man, keep her head down and heart tucked away.
But when she runs into Elliot Petropoulos – the first and only love of her life – the careful bubble she's constructed begins to dissolve. Once upon a time, Elliot was Macy's entire world – growing from her gangly teen friend into the man who coaxed her heart open again after the loss of her mother…only to break it on the very night he declared his love for her.
#8 Best Books for Summer: The Many Daughters Of Afong Moy -Ford
I'm (Mel) recommending The Many Daughters of Afong Moy. It was unusual for sure. And, it takes a bit to follow the leaps in time between the characters, but then it clicks and you become familiar with all of them and what their connections to Dorothy are.
Dorothy Moy breaks her own heart for a living.
As Washington's former poet laureate, that's how she describes channeling her dissociative episodes and mental health struggles into her art. But when her five-year-old daughter exhibits similar behavior and begins remembering things from the lives of their ancestors, Dorothy believes the past has truly come to haunt her. Fearing that her child is predestined to endure the same debilitating depression that has marked her own life, Dorothy seeks radical help.
Through an experimental treatment designed to mitigate inherited trauma, Dorothy intimately connects with past generations of women in her family. As painful recollections affect her present life, Dorothy discovers that trauma isn't the only thing she's inherited. A stranger is searching for her in each time period.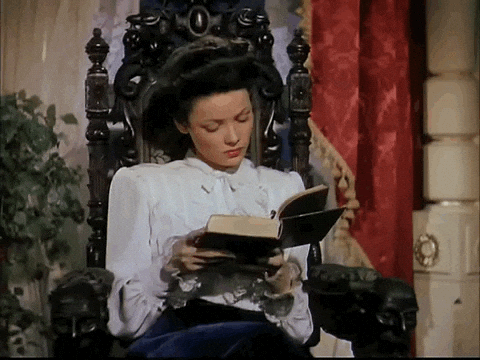 #9 Best Books for Summer: The Matchmaker's Gift -Loigman
Lauren recommended The Matchmaker's Gift to me. She loved the history of the story and the way so many families histories are tied together. "This might be my favorite book about matchmaking and how it is such a special gift that Sara has."
Even as a child in 1910, Sara Glikman knows her gift: she is a maker of matches and a seeker of soulmates. But among the pushcart-crowded streets of New York's Lower East Side, Sara's vocation is dominated by devout older men—men who see a talented female matchmaker as a dangerous threat to their traditions and livelihood. After making matches in secret for more than a decade, Sara must fight to take her rightful place among her peers, and to demand the recognition she deserves.
Two generations later, Sara's granddaughter, Abby, is a successful Manhattan divorce attorney, representing the city's wealthiest clients. When her beloved Grandma Sara dies, Abby inherits her collection of handwritten journals recording the details of Sara's matches. But among the faded volumes, Abby finds more questions than answers.
#10 Best Books for Summer: The Storied Life Of AJ Fickry -Zevin
Sarah recommended The Storied Life of AJ Fickry for any lover of books about books. AJ is such a great character, and his life opens up after the arrival of Maya. Kind of a mid-life coming of age. "Fun read!" 
(Laura and I recently watched this movie on Amazon Prime! It was great -not as good as the book, but we loved watching it together as we brought this new blog to life!)
The irascible A. J. Fikry, owner of Island Books – the only bookstore on Alice Island – has already lost his wife. Now his most prized possession, a rare book, has been stolen from right under his nose in the most embarrassing of circumstances. The store itself, it seems, will be next to go.
One night upon closing, he discovers a toddler in his children's section with a note from her mother pinned to her Elmo doll: I want Maya to grow up in a place with books and among people who care about such kinds of things. I love her very much, but I can no longer take care of her.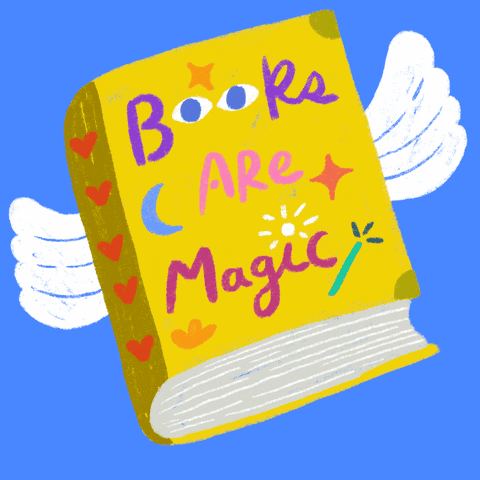 #11 Best Books for Summer: The Diamond Eye -Quinn
My Page Turners book club chose The Diamond Eye a few months ago. I was unable to attend this meeting, but I loved the book! What a story, and I loved that she and Eleanor Roosevelt actually became great friends. It's such an interesting novel/biography of this woman who lived through so much! A Must-Read Best Books for Summer!
In the snowbound city of Kiev, wry and bookish history student Mila Pavlichenko organizes her life around her library job and her young son—but Hitler's invasion of Russia sends her on a different path. Given a rifle and sent to join the fight, Mila must forge herself from studious girl to deadly sniper—a lethal hunter of Nazis known as Lady Death.
When news of her three hundredth kill makes her a national heroine, Mila finds herself torn from the bloody battlefields of the Eastern Front and sent to America on a goodwill tour.
Do you have any great books to recommend to add to our list of best books for summer? I would love to include them in my post for books to read in the fall! Reading is my favorite hobby for mid-life, and if you haven't found a good book recently, I hope that this post has helped.
Related Posts for More Reading Recommendations and Best Books of Summer:
Parenting High Schoolers: Favorite Books for 2021 -These books are great for all -not just parents of teens.
Help! I'm Parenting Adult Children – This post includes book recommendations for parenting adult children.
10 Best Books for Empty Nesters
Great Social Justice Books for Parents and Teens
How to stay in touch:
Be sure to see all of the Next Phase Parenting Resources on our Resources Page and subscribe to our Next Phase Parenting newsletter below for a weekly dose of love from us about surviving and thriving in your almost or already empty nest.  Visit our Facebook page, and follow us on Pinterest and Instagram where we share lots of helpful info for parents with teens, young adults, our aging parents, and other issues that we experience in the sandwich generation ! Thank you so much!❤️