We're here to help you find the best graduation gifts under $25!
Surprisingly, there are quite a few options for finding the best graduation gifts under $25! Do you have a senior? Or know a senior? It can get really expensive especially if you have a number of graduates to buy for.
We asked our young adult about  inexpensive high school graduation gift ideas they would use and/or enjoy. The answer on all of these was YES! Any ideas we had that did not get a yes were deleted from the post!
**This post contains affiliate links, which means if you click on a link and make a purchase, we may receive a small commission. As an Amazon Associate we earn from qualifying purchases. For more information, see the full disclosure in the foot bar.
What are the best graduation gifts  under $25?
Best Graduation Gifts Under $25: Jewelry
Sideways Letter Necklace -These are really pretty and come in silver and gold. They also have options with gemstones.
Birthstone Bracelet -This is always a nice gift.
Leather Tray -Each of my (Mel) boys got one of these for all their pocket junk.
Best Graduation Gifts under $25: Kitchen Accessories
Popcorn Popper -Popcorn is been a great snack for anytime!
Bodum French Press -Great gift for a coffee purist.
Mini Waffle Maker -Great for smushing biscuits with syrup or jelly.
My Family Cookbook -What a cool keepsake for anyone!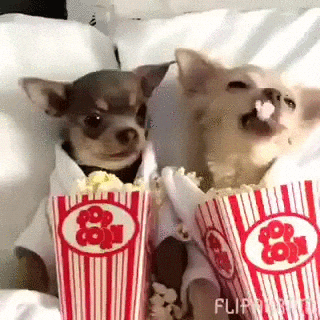 Best Graduation Gifts Under $25: Just for Fun 
Ring Toss Game -Think darts without messing up your wall.
Vintage Journal -If you know someone who likes to record their thoughts. Great idea for the next chapter in someone's life.
Mini Karaoke Microphone -Okay -super fun!
Best Graduation Gifts Under $25: Tech
Tile Mate Bluetooth Tracker -Attach to anything they might want to keep track of!
Cube Mini Bluetooth Speaker -This tiny speaker would be great for the shower, the balcony, the tailgate…
Personalized Airpod Case -Keeping track of these without a case is a challenge.
Amazon Gift Card -Always a favorite gift with adjustable amount!
Best Graduation Gifts Under $25: For the outdoors 
Lifestraw Personal Water Filter -Great tool for travel and safety combined.
Wise Owl Outfitters Camping Hammock -Who doesn't love a nice nap in a hammock?
Carhartt Cuffed Beanie -Beannies are always a good idea.
Personalized Pocket Knife -Handy tool to have around.
Rechargeable Hand Warmers -These are great for cold weather games, camping, and just plain being cold outside!
LED Flashlight Gloves -These are so useful to have for safety.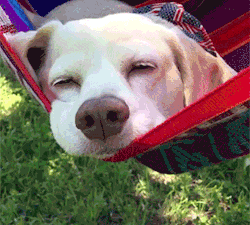 Best Graduation Gifts Under $25: Beauty
Rejuvenating Eye Mask Set -Even the guys get swollen eyes…
Satin Pillowcase -Great for curly hair as well as being cooler than a regular pillowcase.
Beard Care Kit -If you know someone with facial hair, this kit is awesome!
9 ml Jo Malone Spritz Mini Cologne -Jo Malone is a favorite always.
Hydro Flask Mug -Great for carrying to class or work.
Best Graduation Gifts Under $25: For the Dorm 
Succulent Set -Fun little decoration for an apartment or dorm room.
Throw Fleece Blanket -Always cozy.
Face Embroidered Pillowcase -Fun and funky gift idea.
Foldable Phone Holder With Screen Amplifier -One of the kids recommended this, and what a cool idea!
Nippon Kodo Forest Incense & Holder -Nice way to keep the stench down…
Ceramic Planter With Stand -Easy decor for someone's room -and there are really pretty fake plants out there for the black thumbs.
Essential Oil Diffuser -Another way to keep the stench down, and some health benefits to some of these oils.
Best Graduation Gifts under $25: For the Creative
Transparent Embroidery Kit -A girlfriend loved this kit. I had never seen this with the transparent background.
Fine Tip Drawing Pens -Wonderful for journaling, doodling, and adding to notetaking in class.
These were the best graduation gifts under $25
Related Posts
Best Prom Movies to Watch With Your Teen!
Great Books To Give At Graduation: 29 Choices
Bible Verses for High School Graduation
What You Need to Know When Your Teen is 18
How to stay in touch with Next Phase Parenting:
Be sure to see all of the Next Phase Parenting Resources on our Resources Page and subscribe to our Next Phase Parenting newsletter below for a weekly dose of love from us about surviving and thriving in your almost or already empty nest.  Visit our Facebook page, and follow us on Pinterest and Instagram where we share lots of helpful info for parents with teens, young adults, our aging parents, and other issues that we experience in the sandwich generation ! Thank you so much!❤️