No one ever says anything about how difficult parenting adult children could be!
Your young adults are now beyond any type of discipline, and many times when they make a mistake, it can be very costly. Parents are now relegated to the sidelines, and young adults don't want your advice, and even if you give it, they won't listen. Many days relating to your adult child makes potty training look easy.
When we have little toddlers learning what is safe and what is dangerous, the difference between right and wrong, and basic bodily functions -we are basically in control of their little lives. It's all new and scary for first-time parents, but quickly we learn to keep an eye on the little critters, and they will learn soon enough the things that they need to know to survive.
Then, these little toddlers grow into big toddlers -that we call teenagers. They again have no sense and think that they know a lot more than they actually do. They are growing at a rate similar to toddlers again, and much of it is in their still undeveloped brain! They are brave, yet still fairly stupid in the whole scheme of things. This again is a scary time for parents, mostly because we have much less control over them because they start to drive, start to date, and are otherwise beyond our control in many new ways. We also desire to have a normal parent-adult child relationship.
Now comes what I consider third toddlerhood – young adulthood. They again think they know it all. They are so smart. Well, they do know a lot, but not nearly enough, and often just enough to get themselves into situations beyond their control. They make decisions that are not necessarily what we think is best or right or appropriate. But, guess what? They are now adults, and we have no say. We have no way to control the situation. We have to let them do their thing.
When you think about how to be a good parent to your child, there are a couple of things to remember.
One, pretty much keep your mouth shut. (Yes, it's very difficult to do this.) Two, keep your mouth shut.
**This post contains affiliate links, which means if you click on a link and make a purchase, I may receive a small commission. As an Amazon Associate I earn from qualifying purchases. For more information, see the full disclosure in the foot bar.
Parenting adult children: Be a consultant, not a CEO
I read this somewhere awhile back, and this makes so much sense. You are no longer in charge. You are not running the show any longer, nor should you be. It is really hard to step back from a place of authority, especially when you see them heading for trouble or making what you consider to be a mistake.
Bite your tongue. Only give advice when asked. Again, this is so NOT easy.
Here's the thing. Our kids still need our help, but since they are now grownup-ish, we need to wait to be asked for our wisdom.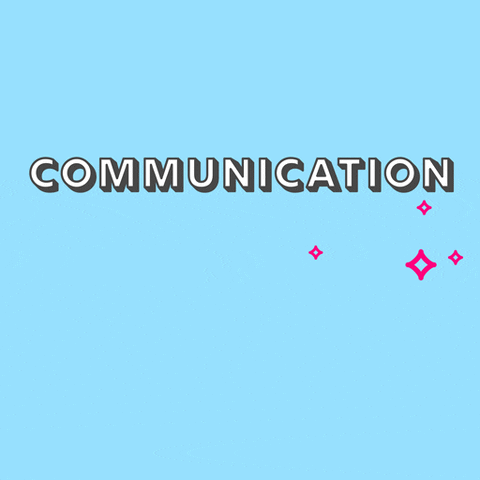 Parenting adult children: Set boundaries
Boundaries with adult children are a great idea when you want and need to keep the peace between you and your adult child. Have discussions about your expectations regarding money, their use of your house (whether they live with you or not), and anything else that seems to be a problem. Parenting young adults living at home requires even more boundaries!
They may have boundaries for you regarding drop by visits, how many times they want to hear from you a week/month, and your interactions with their significant other.
Both sides need to listen and respect each other.
Parenting adult children: Model a healthy life
Our children need to know that we have a life apart from them. If we fall apart when they leave us, that is not a good picture for them to see. Model having a balanced life. Work, play, and enjoy your activities in your new empty nest.
Show them that you are okay without them.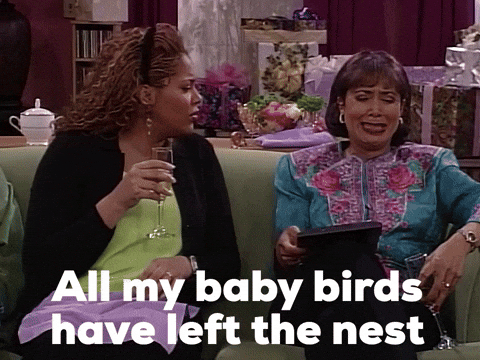 Parenting adult children: Don't judge
This is possible the hardest part. We have to trust that we have done our job well up to this point. Our adult children won't tell us anything if we are constantly shooting them down or telling them what we think or are constantly negative.
Let them dream and share their ideas with you. The more you listen, the more they will share.
They will make mistakes, but so did we. If you are able to withhold judgement, they will ask for advice and continue sharing their life with you.🥰
Parenting adult children: Play together
This is the fun part. What do your kids love to do? What have you historically loved to do together? The list may have evolved over the years, and you might want to try new things as well. Ideas can be as varied as you want. Shopping, hunting. Hiking, baking. Gaming, eating out. Watching movies, visiting historical sites. Road trips, trying new recipes.
Make plans to do fun things together. By spending time together with not much of an agenda except to spend time together means less stress. More time available for your now adult child to open up to you. Be open and listen.
Great books to use for resources when parenting adult children
Laura has read quite a few of these since she is in her empty nest now, and I am not quite there. (Descriptions are pulled from Amazon.)
Doing Life With Your Adult Children -Burns
If you've raised a child, you know that parenting doesn't stop when they turn eighteen. In many ways, your relationship gets even more complicated–your heart and your head are as involved as ever, but you can feel things shifting, whether your child lives under your roof or rarely stays in contact.
Doing Life with Your Adult Children helps you navigate this rich and challenging season of parenting. Speaking from his own personal and professional experience, Burns offers practical answers to the most common questions he's received over the years.
Walking On Eggshells -Isay
We raise our children to be independent and lead fulfilling lives, but when they finally do, staying close becomes more complicated than ever. And for every bewildered mother who wonders why her children don't call, there is a frustrated son or daughter who just wants to be treated like a grownup. Now, renowned author and editor Jane Isay delivers real-life wisdom and advice on how to stay together without falling apaUsing extensive interviews with people from ages twenty-five to seventy, Isay shows that we're far from alone in our struggles to make this new, adult relationship work. She offers up groundbreaking insights and deeply moving stories that will inspire those in even the toughest situations.
Sidelined By Your Adult Children -Rosen
…is a remarkable book designed to help you regain control and liberate you from feeling angry, diminished, disrespected, or disappointed by your adult children.
Divided into "The Reality of Sidelining," "Confronting Sidelining with an Open Mind," and "Taking Charge," authors Rosanne Rosen and Dr. Patricia James provide the equivalent of at least one hundred hours of real therapy in a nonthreatening and personal manner to help release you from feeling miserable and dejected as you develop a stronger and healthier relationship with your children.
Parenting Adult Children -McNulty
Even though your role as a parent changes when your child is grown, that doesn't necessarily mean it gets any easier. Whether you're facing challenges in your relationship with your adult child or you've simply grown apart, Parenting Adult Children can help you build the skills necessary to overcome hurdles and create a stronger bond.
Discover expert advice and focused strategies for establishing a foundation of communication that promotes trust, authenticity, and healthy boundaries. You'll explore your evolving relationship and find guidance for navigating issues with financial stability, substance abuse, in-laws, child-rearing, and more.
How To Really Love Your Adult Child -Chapman and Campbell
…will provide the insights you need when your child moves into young adulthood. You'll find help for those moments when:
Your adult child isn't succeeding
Your nest isn't emptying
Your child moves back home
You have conflict over lifestyle issues
You become an in-law or grandparent
And much more . . .
Now That They Are Grown -Greer
We don't stop being parents when our kids are grown…but some things do change.
Life is filled with change. As our sons and daughters move into young adulthood, our role of what it means to be loving parents changes dramatically.
This book aims to help readers miss as many potholes as possible in making the transition from parenting children to being parents of young adults. Here are ways to  nurture our adult children while encouraging their independence and maturity. Learn to have  balance. Here is how to respond to them in times of struggle. Readers will see how to be supportive, yet not intrusive, caring without enabling dependency.
Don't Bite Your Tongue -Nemzoff
Parents make enormous sacrifices helping children become healthy and autonomous adults. And when children are older, popular wisdom advises parents to let go, disconnect, and bite their tongues. But increasing life spans mean that parents and children can spend as many as five or six decades as adults together.
Dr. Ruth Nemzoff–a leading expert in family dynamics–empowers parents to create close relationships with their adult children, while respecting their independence.
Empty Nest, Full Life -Savage
Empty-nesting can be a disorienting time, but it can also become the best season of your life if you'll let it. Jill Savage is an empty-nest mom who will guide you through this unpredictable time of life. You'll learn to let go of mixed emotions and grab hold of your full life here and now.
Setting Boundaries With Your Adult Children -Bottke
Writing from firsthand experience, Allison Bottke identifies the lies that kept her, and ultimately her son, in bondage – and how she overcame them. Additional real-life stories from other parents appear throughout the audio.
A tough-love guide to coping with dysfunctional adult children, Setting Boundaries with Your Adult Children will empower families by offering hope and healing through S.A.N.I.T.Y. – a six-step program to help parents regain control in their homes and in their lives.
Related posts for you and your adult child:
10 Must Do Activities to Connect With Your College Student this Summer
College Kids Coming Home For Summer?
5 Crucial Conversations to Have with Your Adult Child
How to stay in touch:
Be sure to see all of the Next Phase Parenting Resources on our Resources Page and subscribe to our Next Phase Parenting newsletter below for a weekly dose of love from us about surviving and thriving in your almost or already empty nest.  Visit our Facebook page, and follow us on Pinterest and Instagram where we share lots of helpful info for parents with teens, young adults, our aging parents, and other issues that we experience in the sandwich generation ! Thank you so much!❤️