How to plan for high school senior year expenses
There are so many things to think about when you have a senior! Here are some sample senior year expenses that will occur… Yearbook, test prep, cost of taking the tests, college applications, road trips, cap and gown, class ring, senior trip, prom… There are more, but you get the picture. So, hang on for ways to plan for high school senior year spending!
 **This post may contain affiliate links, which means if you click on a link and make a purchase, we may receive a small commission. As an Amazon Associate we earn from qualifying purchases. For more information, see our full disclosure.
Here's A List Of Senior Year Expenses
#1 Senior Year Expense:
The yearbook
The cost of a high school yearbook can range in price from $65 all the way up to more than $125. This can be budgeted for from previous years. This might be the one year you spring for this. Or save the total amount and skip this. Do you ever look at your yearbook??
#2 Senior Year Expense:
Senior Pictures.
This is still a thing! This can range from free if you just have the school take the picture, and you don't order anything. It can be fairly inexpensive if you order a small package from the school. OR, you can spend a lot with your own photographer depending on what it is that you want.
#3 Senior Year Expense:
Test Prep Materials
Here are some ways to save on the expense of senior year test prep. Get this help during freshman or sophomore year. They can take these tests as early as 8th or 9th grade depending on the test (subject of another blog post!), but this is definitely an expense that could take place earlier in their high school experience.
Test Fees
Your student can take the PSAT/NMSQT ( this stands for National Merit Scholarship Qualifying Test) as early as 8th grade, and probably should to get the experience under their belt. The year it really counts is the junior year when they can earn loads of scholarship money if they perform well.
We cannot expect them to just go in their junior year and take it and perform well without practicing a little. We recommend the actual test taking experience in the earlier grades, so it is an actual test experience. However, there are full length practice tests available if you would rather go that route.
#4 Senior Year Expense:
College Applications Fees
This is where good preparation will save you money! Make sure that your student has visited and researched schools before their senior year! This will also save on the expense of travel during senior year. If your teen has narrowed down their choices, then this reduces the amount of applications.
Many colleges will accept the Common App, and so be sure to check into this possibility. If there are other "optional" essays required, they are NOT optional because for sure there will be students who really want into particular colleges who will jump through all hoops to get in. College acceptance is very competitive!
#5 Senior Year Expense:
High School Graduation Expenses like the Cap and Gown 
How much does high school graduation cost? I did some research and actually found a site where gowns were less than $14. However, many school require a certain color/type of package, and that can be where you get into trouble, and don't forget the tassle. Our local high schools have a contract with a company, and you can only order from them… Same info goes for the class ring.
#6 Senior Year Expense:
Senior Trips
How much do senior trips usually cost? It depends! An overnight to someone's lake house – not so much. A week in the Carribbean over spring break – a lot more.
An option is to have your student put some skin in the game by asking them to save towards their spending money for this trip if you pay their travel expenses. You could say that you will spend X amount, and they are responsible for the rest. This might save you some arguments later about how this will play out.
Like anything else, if you can split the cost among a group of families, this will be helpful for cutting down the expense.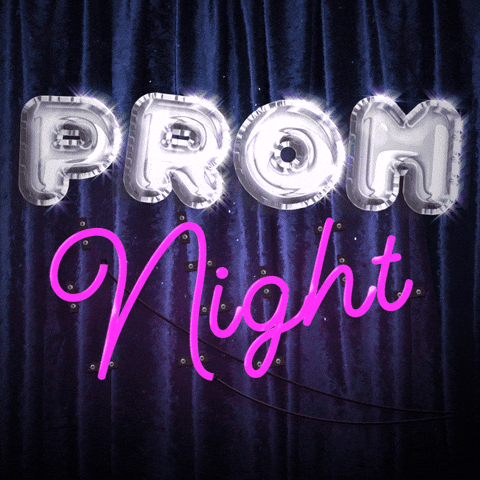 #7 Senior Year Expense:
Prom
Prom,can also be a moving target when you consider the expense. I do think that girls will spend much more on this than the guys. But, there are always ways to save. Do your own hair and makeup, or ask a friend. Shop for dresses that are on sale or Rent the Runway!
Guys can save as well. My son's already had black suits. We just bought a cumber band, added a bow tie, and they were set -you could not tell that they were not in tux. And, let us add here, as a moms of boys, "prom-posals" need to calm down. Find a way to ask that special girl in a way that does not cost an arm and a leg! Did you know that on average a promposal costs $324!
#8 Senior Year Expense:
Graduation Parties
This will be addressed in another blog post, just remember that this is another optional expense, and not necessary. If you are considering this, co-host with the parents of your teen's best friends, and you will be able to save a lot.
Also, most schools have an option for after graduation that might cost money to attend, but typically, it is fairly inexpensive. And, I bet they have a scholarship option for those kids who need it!
These are some ways to save on some of senior year expenses in high school. Do you have any other great ideas? Share in the comments below!
High school senior expenses can be a lot!
As you plan for senior year, this might be a good thing to budget for ahead. Decide ahead of time what you want to splurge on and wher you can save money. Most of these expenditures have a range that you can spend, so do your homework. Do you have any other ideas of where to save money on senior year expenses? Let us know in the comments below!
Related Posts for Senior Year Expenses:
NPP Review of Mama Bear Legal Forms -if you have kids over the age of 18, please read!
When You Have An 18 Year Old: Important Information You Need To Know
How to stay in touch:
Be sure to see all of the Next Phase Parenting Resources on our Resources Page and subscribe to our Next Phase Parenting newsletter below for a weekly dose of love from us about surviving and thriving in your almost or already empty nest.  Visit our Facebook page, and follow us on Pinterest and Instagram where we share lots of helpful info for parents with teens, young adults, our aging parents, and other issues that we experience in the sandwich generation ! Thank you so much!❤️