Are you planning on holidays with adult children?
Holidays can be so much fun! But, they are also a lot of work, can be stressful, and the reality can often not live up to our expectations. Try some or all of these ways to celebrate the holidays with adult children.
**This post contains affiliate links, which means if you click on a link and make a purchase, I may receive a small commission. As an Amazon Associate I earn from qualifying purchases. For more information, see the full disclosure in the foot bar.
Here is a list of ways you can celebrate the holidays with your adult children. With a little planning, flexibility, and organization, you can look forward to these days with great anticipation!
5 Ways to Celebrate the Holidays with Adult Children
As I wrote this post, I tried to think a little bit traditional and a little bit outside the box. It's hard to think of "all the things" when it comes to holiday planning, but as you begin this process, remember that our young adults are figuring out how to do life, and they might have different ideas about what they would like the holidays to look like…
#1 Holidays with Adult Children: Set Expectations
Before the holidays begin, before anyone comes home, before anything, gather information.
When is everyone coming home? Will they be bringing anyone to join in the fun? Have they made plans with anyone else in your hometown?
Do they want to exchange gifts? A note about this… Not everyone is in the same place financially, so this can be a little tricky. Many young adults are living paycheck to paycheck, so setting a spending limit can be a nice way to handle this. Another trick is to draw names so that each person only has one gift to purchase -there can (and probably still should be) a spending limit for everyone's comfort.
This is a fun time to get creative. Use hobbies and talents to give gifts -maybe everyone creates a gift to give to their person.
Another way to set expectations is to set up free time, both days and nights for your grown children to make other plans, plans to spend time with childhood friends or other special people they might want to see when they're home.
Let your children know the times you have special things planned: a dinner, a game night, a daytime outing… This way, everyone knows what to expect and there is no guessing.
The best thing is to not over plan. Build in downtime. Time to sleep in, go last minute shopping, or just lie around watching the latest show on Netflix with a sibling or two.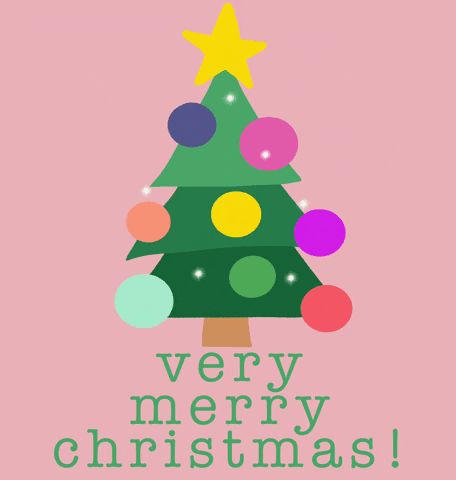 #2 Holidays with Adult Children: Get Organized
Plan ahead so that you can enjoy the time that your family is in town. Here are some ideas for how to do that…
Make a list of the gifts you want/need to purchase, and start now. Plan for a weekend to get things wrapped and under the tree when the time comes.
Meal plan. Plan for the meals where everyone will be at the table, but also for the snacks that your kids love, and easy foods to create an impromptu feast for a sudden change of plans.
Make sure to line up any needed caretakers for extra animals, grandkids, or even just help around the house depending on the number of people you are planning for. This will help your sanity.
I am always about setting up budgets for different events. If you want one for the holidays, here are some ideas. Here is a free printable planner.
#3 Holidays with Adult Children: Create opportunities
As you look forward to having your children, their friends and families come for the holidays, think about activities that provide connection. Here are some ideas for that…
Set out old photo albums. These are fun for your kids to dive into, and let the memories pour out!
Have sugar cookie dough prepared and ready to decorate -my boys still love this activity! Make a night of it while watching holiday movies.
Set up a gift wrapping station for all to use. You may have some last minute wrapping to do, and your kids may not have even thought about shopping yet, so this will help them finish the process.
Puzzles are a great way to gather around for a cup of hot chocolate and long talks.
Another idea is to have some favorite games laid out to play!
Laura upped her holiday game last year with her games and activities. Check out 10 Ways to Connect with your College Student
For any holiday your children might be heading home, remember to give yourself permission to sit down. To enjoy the moments. To get in the picture!
#4 Holidays with Adult Children: Traditions Old and New
Traditions are the backbone of all holidays. They are what we remember with love, but also sometimes with dread. Ask your grown children which traditions they remember with great joy. Then, ask them for any traditions that they think are best forgotten. Maybe they don't have the same great memories of them as you do. Honor their thoughts.
We need to respect our kids and what they have to say. Be ready for whatever they might share.
Ask if they have any ideas for new traditions. Maybe something they have heard or read about that they might want to try. Be ready with ideas of your own if they can't think of anything. Trying new things can be fun!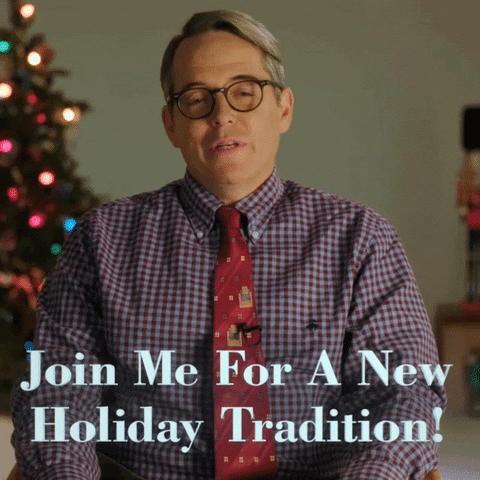 #5 Holidays with Adult Children: Be Flexible
Flexibility is the key to a successful get together. As our adult children move in and out of relationships, both romantic and otherwise, they might want to spend the actual holiday away from home. Flexibility means that you can adapt to that and make plans for an alternate time for a family get-together.
As grandchildren begin to arrive, the timing of certain events or celebrations may need to be altered, and that needs to be okay.
The main thing is to be able to think outside-the-box to make your home welcoming without being a doormat. If your child wants to spend a holiday away, encourage them to do so. But, at the same time, it's okay to ask when they would like to come home to celebrate with you -provide a few dates that would work, and let them decide.
If your kids decide suddenly that they need to go out, have plans made for yourself and/or your significant other to have a date night or movie night in or really anything. Don't feel hurt or rejected. Rejoice that your kids are in town and have great friends to hang with. Enjoy your free time!
Posts related to holidays with adult children
10 Ways to Connect with your College Student
25+ Advent Calendars for the Holidays -even young adults still love these!
147 Jolly Holiday Ideas to Enjoy with Your Teens
Stocking Stuffers for Teenagers and College Students
We would love to stay in touch!
Be sure to see all of the Next Phase Parenting Resources on our Resources Page and subscribe to our Next Phase Parenting newsletter below for a weekly dose of love from us about surviving and thriving in your almost or already empty nest. Visit our Facebook page, and follow us on Pinterest and Instagram where we share lots of helpful info for parents with teens, young adults, our aging parents, and other issues that we experience in the sandwich generation ! Thank you so much!❤️