What Are Important Life Documents And What To Do With Them
What are life's most important documents? What important papers do you need to keep? And how do you organize important life documents?
Is your family aware of where these important documents are in case of emergency? Do you have an important documents list?
The answers to these questions are below along with some super helpful document resources.
After you gather your documents, head over to How to Organize Your Important Documents
Be sure to scroll to the bottom of this page and get your 10 Resources for Surviving the Next Phase. It includes a printable list of Life's Most Important Documents Checklist pdf.
What are important documents in our lives?
I have had two friends recently lose their husbands suddenly. One was prepared for the worst. One was somewhat prepared. One of these guys was in his forties and the other was in his fifties. You just don't know. The worst can happen at any time. This loss is the worst, so having these details in place will help greatly during a time of extreme stress.
Who pays all of your bills? Who makes all the calls for insurance problems? Who knows where all the passwords are at the moment? That would be me in my house! But, it could be the opposite, and my husband could be taking care of all of this. What if the gatekeeper of your life's most important documents was suddenly gone? Don't put off this important task for later.
Losing a spouse is horrible, so you want all these things to be taken care of ahead of time. This is also very important to do with your parents because in a lot of instances, they are really unorganized when it comes to all of this!
Let's talk about what you need to have, and how to get it all done in the next year, so that you are ready in case something terrible happens. My suggestion is to take each of these categories one at a time. Give yourself 30 days to complete each one. There are suggestions for safekeeping life's most important documents at the bottom of this post.
Check out the books and resources to use below! Including The Nokbox -a (next of kin box)!
**This post may contain affiliate links, which means if you click on a link and make a purchase, we may receive a small commission. As an Amazon Associate we earn from qualifying purchases. For more information, see our full disclosure.
#1 Life's Most Important Documents:
Legal Identification Documents
birth certificates
marriage license
social security cards
It's also good to have a copy of both drivers licenses and passports on hand
Other documents to consider would be:
green card(s)
adoption papers
naturalization papers
military ID
death certificates
baptismal records to name a few.
**Guardianship documents are important to have on hand in the case of death or emergency. A guardianship letter is a type of legal document that allows a person to hand over their guardianship rights to a different party. This can be included in a will. You can include a more informal letter with your will with your thoughts and suggestions about the structure of your children's upbringing.
#2 Life's Most Important Documents:
Legal Tax Documents
Personal and business: tax returns, W-2s, 1099s…
Vehicle: personal property tax receipts, vehicle registration, lease, and loan payment and payoff information and maintenance receipts. Also, insurance information.
Property: tax receipts, deed, bill of sale, loan payments and payoff receipts, insurance, utility information including payment amounts, record of home improvement dates and receipts, major purchase receipts, and home inventory record…
#3 Life's Most Important Documents:
Important Financial Documents
Paystubs
unemployment
investments
bank records
credit card information
retirement accounts and pension plans
government benefits
savings bonds
alimony
child support
elder care
college: tuition, loans, and scholarship information
HSA or FSA documentation
#4 Life's Most Important Documents:
Important Financial Documents
Medical power of attorney,
living will,
insurance claims and receipts,
all doctors' contact information,
immunization records, organ donor card, HIPAA release, vet records…
Make sure that you have a place where you put all tax returns from previous years and a file for any documents for the upcoming tax season. This makes it easier if you need them for any reason.
#5 Life's Most Important Documents:
Estate Planning Documents
Will
financial power of attorney
advance directive
funeral and burial instructions
beneficiaries and a letter of intent for them
DNR if that is what you wish
#6 Life's Most Important Documents:
Education and Employment Records
Diplomas,
degrees,
certifications,
transcripts and other academic records
salary and promotion records
#7 Life's Most Important Documents:
Other important documents
This could mean things as important as user names and passwords FOR EVERYTHING, including your phone -to coupon codes, gift cards, and upcoming vacation documents.
People to Reach Out To In Case Of Emergency
This would be a list of family and friends who would want to know if something were to happen. The list should also include the names of business contacts for all the above information such as insurance agents, financial advisor, banker, etc.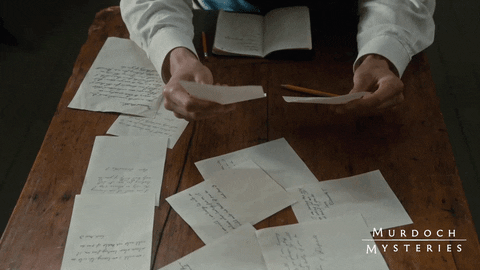 Related posts to important life documents
4 Simple Ways to Organize Important Documents
23 Best End of Life Planning Resources
What You Need To Know Legally When Your Teen Turns 18!
How to stay in touch:
Be sure to see all of the Next Phase Parenting Resources on our Resources Page and subscribe to our Next Phase Parenting newsletter below for a weekly dose of love from us about surviving and thriving in your almost or already empty nest. Visit our Facebook page, and follow us on Pinterest and Instagram where we share lots of helpful info for parents with teens, young adults, our aging parents, and other issues that we experience in the sandwich generation ! Thank you so much!❤️