What Are The Best Books For Parents of Middle Schoolers?
Are you looking for the best books for parents of middle schoolers? We have you covered! We asked parents what was the most useful, most helpful, best book for these years. Here are ideas for more than 30 great books for parenting a middle schooler because middle school matters!
Each book has either a synopsis or a recommendation from a happy reader and will help you answer: How can I be a good parent to middle schoolers?
**This post may contain affiliate links, which means if you click on a link and make a purchase, we may receive a small commission. As an Amazon Associate we earn from qualifying purchases. For more information, see our full disclosure.
We're here to help parents of middle schoolers deal with this challenging time. Check out these best books for parenting a middle schooler and the best tween parenting books.
Best books for parenting a middle schooler!
Below are book recs that we have gathered from our own lives, as well as some of our friends! Keep in mind that a lot of times, you won't know what you don't know.
This is one time that I wouldn't recommend reading all of these choices. Read through these recommendations and see what resonates with you. I like having the hard copy when I am trying to learn so that I can underline, take notes, and have on hand in the moment needed.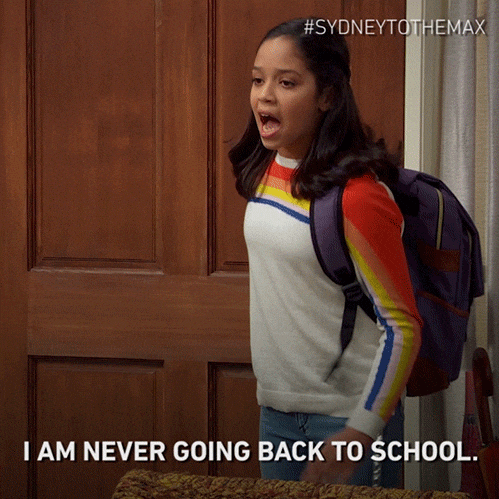 Best Books for Parents of Middle Schoolers: Becoming Teenagers
And Then They Stopped Talking To Me -Warner
Respect is a 2-way street. When you have a middle schooler, they are becoming more complex people. Not quite adults, not really children anymore. The best way to teach them to be better adults is to model the behavior that you desire. Empathy, resilience, and caring are traits we all hope that our kids have, so them what this looks like. We encounter mean girls, nerds, and jocks as adults. This book shows how we can share our experiences to stay in communication with our teens…
Yes, Your Teen Is Crazy -Bradley
This book helps parents with the teenage years. With love as the main ingredient, Dr. Bradley gives so many actionable tips to turn teens into strong, confident, and productive adults.
Parenting Teens with Love and Logic -Fay
This teen-specific resource empowers parents to raise responsible tweens, teens, and young adults without anger, nagging, or power struggles. Learn to set healthy boundaries, encourage important skills, and foster effective decision-making with empathy and grace. Designed to help you and your child grow during the challenges of the teenage years, this book addresses a wide range of real-life issues.
When Good Kids Do Bad Things -Levine
Katherine Gordy Levine is not only a certified therapist, former professor, director of mental health crisis teams, and mother of two – over a period of 12 years she was foster parent to almost 400 troubled teenagers. Her wealth of experience is shared with humor and angst in examples throughout this engaging page-turner. Her suggestions are both clinically sound, but also based on practical experience. She knows what works and what does not work. Moreover, she is on the side of all parents. Effect real change in the behavior of your adolescent with the adaptable techniques you'll find in this book.
Getting To Calm -Kastner and Wyatt
With humor, wisdom and a deep understanding of the teenaged brain, noted teen expert Dr. Laura Kastner shows parents how to stay calm and cool-headed while dealing with hot-button issues everything from rude attitude and lying to sex and substance use — with clear, easy-to-follow suggestions for setting limits while maintaining a close and loving relationship.
How To Talk So Teens Will Listen and Listen So Teens Will Talk -Faber and Mazlish
This bestselling classic by internationally acclaimed experts on communication between parents and children includes fresh insights and suggestions, as well as the author's time-tested methods to solve common problems and build foundations for lasting relationships. Enthusiastically praised by parents and professionals around the world, Faber and Mazlish's down-to-earth, respectful approach makes relationships with children of all ages less stressful and more rewarding.
How To Raise An Adult -Lythcott-Haims
"Run, don't walk to your nearest bookstore and get this book! It's Malcolm Gladwell meets Paul Tough meets Madeline Levine in a fresh, timely take on raising excellent adults from former Stanford freshmen admissions dean and parent Julie Lythcott-Haims.Never preachy, and oh-so-relatable Lythcott-Haims is spot-on with her approach to parenting, over-parenting, and preparing your children for the adult world." –Speaking of Apraxia
Have a New Teenager by Friday -Leman
Congratulations! You have a teenager in your home. Life will never quite be the same again (of course, you already know that). But it can be better than you've ever dreamed. In fact, you're just five days away from your teenager asking, "What can I do to help?" Guaranteed! With his signature wit and commonsense psychology, internationally recognized family expert and New York Times best-selling author Dr. Kevin Leman will help you.
How To Hug A Porcupine -Ross
Yesterday, your child was a sweet, well-adjusted eight-year-old. Today, a moody, disrespectful 12-year-old. What happened? And more important, how do you handle it? How you respond to these whirlwind changes will not only affect your child's behavior now but will determine how he or she turns out later.
Best Books for Parents of Middle Schoolers: Teen Issues
Sex, Teens, and Everything In Between -Zaloom
Many American teens are steeped in a culture that sends unsettling messages about sex, through everything from politics to music to the normalization of porn. In today's environment, it's crucial that teens be able to ask hard questions about how to take care of themselves, make decisions that reflect their values, and stay safe.
Social Media Wellness -Homayoun
Today's students face a challenging paradox: the digital tools they need to complete their work are often the source of their biggest distractions. Students can quickly become overwhelmed trying to manage the daily confluence of online interactions with schoolwork, extracurricular activities, and family life
Queen Bees and Wannabees -Wiseman
It's not just about helping your daughter make it alive out of junior high. This book will help you understand how your daughter's relationships with friends and cliques sets the stage for other intimate relationships as she grows and guides her when she has tougher choices to make about intimacy, drinking and drugs, and other hazards.
He's Not Lazy -Price
On the surface, capable teenage boys may look lazy. But dig a little deeper, writes child psychologist Adam Price in He's Not Lazy, and you'll often find conflicted boys who want to do well in middle and high school but are afraid to fail, and so do not try. This book can help you become an ally with your son, as he discovers greater self-confidence and accepts responsibility for his future.
Modern parenting is defined by an unprecedented level of overprotectiveness: parents who rush to school at the whim of a phone call to deliver forgotten assignments, who challenge teachers on report card disappointments, mastermind children's friendships, and interfere on the playing field.
Best Books for Parents of Middle Schoolers: Know Your Teen
The Five Love Languages Of Teenagers -Chapman
Dr. Gary Chapman explores the world in which teenagers live, explains their developmental changes, and gives tools to help you identify and appropriately communicate in your teen's love language.
The Enneagram of Parenting: The 9 Types of Children And How To Raise Them Successfully -Wagele
Using her expertise in making the Enneagram accessible through simple text and zany, informative cartoons, Wagele shows parents how to be flexible and compassionate, willing and eager to recognize the unique potential of every child and to respond to and nurture each child appropriately.
There are so many best books for parenting a middle schooler for parenting a middle schooler!
This was a fun post to research. Middle school is such an awkward age for tweens/teens. But, here's the thing, we are awkwardly navigating these years as a parent. Things are so different from the days when we were in junior high or middle school.
Related posts for best parenting books for middle schoolers and parenting teens
10 Best Future Career Quizzes for Teens
Middle School: 9 Tips For Success
Back To School Tips For Middle School and High School
We would love to stay in touch!
Be sure to see all of the Next Phase Parenting Resources on our Resources Page and subscribe to our Next Phase Parenting newsletter below for a weekly dose of love from us about surviving and thriving in your almost or already empty nest. Visit our Facebook page, and follow us on Pinterest and Instagram where we share lots of helpful info for parents with teens, young adults, our aging parents, and other issues that we experience in the sandwich generation ! Thank you so much!❤️