College Kids Coming Home For Summer
Are your  college kids coming home for summer? This can be a challenging time for all, so let's break down some ways to deal with this adjustment.
**This post may contain affiliate links, which means if you click on a link and make a purchase, we may receive a small commission. As an Amazon Associate we earn from qualifying purchases. For more information, see our full disclosure.
First, let's talk about expectations with your college kids coming home for summer.
You will both have a set of completely different expectations about what the summer will look like. Because of this, communication is key! You need to talk BEFORE your student comes home. And, before that, you need to think about what your own expectations are for this upcoming season.
Something to remember is that your student is no longer the same teenager that left your house last August.
They are not even the same kid that came home for the holiday break. They have learned and experienced so many things on their own, and they have been making new friends, having new experiences, and living a life that is completely apart from you.
With all that being said, you still have the right to have some rules or structure for your home. You may have younger children that still need structure and rules in place. It will disrupt their lives as well because they are used to their sibling being gone. Talk to them about the fact that the rules are going to be different moving forward because their older brother or sister is growing up, and things don't stay the same.
Even if there are no younger siblings to worry about, it is still your home, and you need to let your student know what you are expecting.
Here are some things to think about… Curfew, sleeping in, jobs, gaming, time with family, schedules in general, mealtimes, interactions with family members to name a few.
Break down each of these categories and really think about what is acceptable to you, remembering that they will have their own set of expectations. Once you have considered all of this, make an appointment with your child and share your thoughts. At the same time, let them know the categories you are thinking about, and have them do the same.
Then set up a facetime or Zoom meeting. This is helpful because you will be able to see each other, and that is a huge piece of communicating. Do NOT text this conversation other than maybe sharing the categories that you want them to think about.
Stay calm.
Remember that they are growing up, and they might have completely different thoughts that you might have expected. Compromise is key here!
Things to consider when your college kids come home for summer.
This list is by no means complete, but it should get you more than started.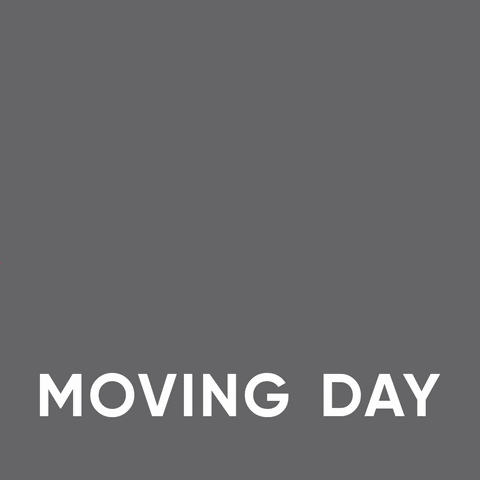 #1 Tip For College Kids Coming Home For Summer: Dealing with all the STUFF they will bring home 
You need to have a complete and separate plan for that. I suggest having the Big Blue Moving Totes -4 PK. for clothing and other small stuff. I also had my kids store a lot in suitcases or Under Bed Storage wherever they fit.
If they have small furniture, and they have space in their bedroom, then that is perfect. Otherwise, find a spot in the garage, basement, or maybe grandma's house. I'm here to tell you the amount will be ridiculous. I always gave my boys 48 hours to deal with it or I would -which meant bye-bye!
#2 Tip For College Kids Coming Home For Summer: Rules 
This can be a challenge to negotiate. Just know that the more flexible you are willing to be, the better. Have honest conversations with your teen before they return. Tell them what you will be expecting. Set up a time a couple of weeks into the break to reassess to make sure both sides are okay with how things are going.
#3 Tip For College Kids Coming Home For Summer: Curfew
This is a biggie to your teen. Setting a curfew for college students living at home can be a challenge for many. Our biggest request was consideration for us.
We were always of the mind that within reasonable limits, our kids needed to let us know when they thought they would be back, and let us know if their plans changed during their evening out. Remember that they have been on their own time schedule for a few months.
As long as we were in communication, then there weren't many issues. I also always asked for them to let me know when they actually made it home.
#4 Tip For College Kids Coming Home For Summer: Sleep
This can be annoying to you, I know it was for me. The thing to remember is that our teens do need a lot more sleep than we think. And, they might not have slept well for months. With that being said, it is okay to state what you will and will not be okay with.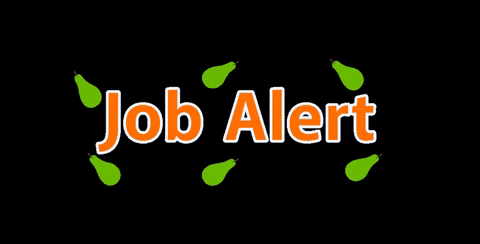 #5 Tip For College Kids Coming Home For Summer: Jobs/Volunteering/Internships
Summer is a great time to have multiple jobs if not taking summer school. Your student can work one job during the day, and one at night. Or add one in on the weekends. Most bosses are willing to work with a kid who is willing to work. That means that they are showing up on time -AND working while there on the job. 
Some degrees or post grad programs require volunteer hours. Summer is a great time to do some of this as well. There are always church camps, food banks, and summer programs through schools or other organizations.
Another thing to consider is getting an internship. This also may be required for some degrees. If looking for summer internships, start early because the competition is fierce. Some internships are paid, and others are not, so be sure to consider this when thinking about budgets.
#6 Tip For College Kids Coming Home For Summer: Gaming
My boys love to game, but with that being said, they don't have a lot of time to do this activity. As long as they are working or volunteering pretty much full time, I don't get crazy on the occasional day or evening off to do this. They love it, and the way they are set up now, oftentimes, they are playing with their buddies anyway. 
It's when they are not working or contributing around the house that this is a problem. That's why the conversation(s) before they head home for summer are so important!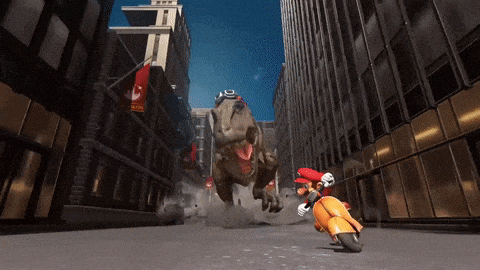 #7 Tip For College Kids Coming Home For Summer: Time with family
This was an important one for my husband and I. In the craziness of life with big kids, family time is often overlooked. We would try really hard to keep one night a week open for a family dinner and movie or games or whatever they wanted. Usually it was a Sunday, but sometimes because of particular jobs, it was switched up. 
There were often times that one or more of the kids couldn't be there, but that was the exception. When they got their schedules for the upcoming week, we would touch base and try to choose a night the most of us were free. Family night meant minimal phone use, and at least a couple of hours just being together.
Family is so important, so make sure that it continues to be a priority! 
#8 Tip For College Kids Coming Home For Summer: Schedules
As you plan summer, make sure that everyone knows each other's schedules. Let your teens know ahead of time if there is a vacation planned, and what the exact dates are for that.
Have a big family calendar that each person is responsible for filling out as they find things out about jobs etc. Each of us has our own color, and a family event has its own color as well. This helps iron out conflicts and helps everyone to see who is doing what and when.
Near the calendar have a white board for extra notes. Dates such as when each teen is headed back to college, upcoming events such as a day trip or birthday, and a list of things needing to be done before they leave your home again such as vaccinations or an oil change.
#9 Tip For College Kids Coming Home For Summer: Mealtimes
What are your mealtime expectations for the family? We keep an ongoing grocery list, and everyone knows the rule: if something is half empty then it already needs to be added to the list. Do you have a rotating schedule for who is cooking on certain days? Or are your kids expected to pitch in when they're available? Setting down these expectations are important, so that there is no misunderstanding. 
I try to meal-plan for the week. It's pretty loosey goosey, but I will say what meals will be cooked on which nights, and some nights are set for leftovers. Our boys are great about creating dishes like quesadillas or grilled pizzas from scraps they find in the fridge. This is super helpful, and yummy to boot! 
Summer is a great time to help your teens learn more about cooking. They might be busy with jobs, but often the stress is less than if they are going to school full time. Grilling is a great skill to learn this time of year as well.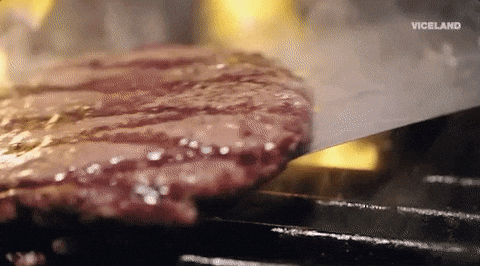 #10 Tip For College Kids Coming Home For Summer: Interactions with siblings
Our youngest was always sad to see his older brothers leave for school, jobs, etc. One thing I often had to remind the older brothers was to remember how excited he would be to have them home for even a week or two.
I always asked for the older boys to make a plan -even just one night to do something special with their younger brother. Nothing extravegant, but something with just them. Some things that they have done over the years: gone fishing, burgers out, movie night, poker night, etc.
Make sure that this is something that you talk to your returning teens beforehand, otherwise, they might fill up their schedule without thinking.
It's exciting when you have college kids coming home for summer.
Make the most of the time you have with your kids when they are home for summer or any other break. A little planning ahead is the best way to prepare for this. So start the conversation ahead of time. Make agreements together. Schedule time for regular reassessments during the break.
Related Posts
10 Must Do Activities to Connect with Your College Student
Great Books To Read This Summer!
How To Survive Summer With Your High School and College Kids -from Laura at Almost Empty Nest
Laura recommended these books last summer -at Almost Empty Nest
5 Steps To Avoid Losing Your Cool On Break With Your Teen -from Mel at Parenting High Schoolers
Looking For Great Games To Play On Game Night? -from Mel at Parenting High Schoolers
We would love to stay in touch!
Be sure to see all of the Next Phase Parenting Resources on our Resources Page and subscribe to our Next Phase Parenting newsletter below for a weekly dose of love from us about surviving and thriving in your almost or already empty nest.  Visit our Facebook page, and follow us on Pinterest and Instagram where we share lots of helpful info for parents with teens, young adults, our aging parents, and other issues that we experience in the sandwich generation ! Thank you so much!❤️