Are you planning to celebrate Halloween in your empty nest?
Halloween is often thought of as a holiday for kids, but I'm here to tell you that it can and should still be fun when we are adults -even when our kids have moved out and away!
**This post contains affiliate links, which means if you click on a link and make a purchase, I may receive a small commission. As an Amazon Associate I earn from qualifying purchases. For more information, see the full disclosure in the foot bar.
Here are some fun ways to get into the Halloween game in your empty nest!
8 Ways to Celebrate Halloween in Your Empty Nest
Halloween is such a fun holiday when your kids are young. The costumes, the candy, the decorations. There is no need to completely forget about Halloween just because your kids are grown and gone. Talk with your spouse and/or your friends and make a plan for October 31!
#1 Celebrate Halloween in Your Empty Nest: Have a Creepy Movie Night
Before Halloween arrives, make sure you have a few movies in mind to watch. I love to be scared, but not too scared. I also don't like gore. Make a plan for a fun movie night with your special someone and make sure to have a few traditional Halloween treats on hand! Remember other empty nesters are looking for things to do and would love an invitation to your creepy movie night.
#2 Celebrate Halloween in Your Empty Nest: Volunteer Somewhere
There are plenty of places which would love to have more volunteers around this time of year! Youth shelters, schools, churches to name a few. You could help out with cooking, childcare, donating food, and so many other ways.
Do an online search for opportunities and if you can't come up with anything, ask around. Put out your request on Facebook or call your church to see if there is any organization looking for extra help.
If Halloween isn't your thing, there are a lot of Fall Festivals as well!
#3 Celebrate Halloween in Your Empty Nest: Create a Spooky Menu
Planning a spooky dinner is a fun undertaking. There are the old fun recipes you might have created for your kids when they were younger. This gal shares a Halloween menu that is definitely for grownups. Here are some other fun ideas for dinner at Halloween.
Sometimes all you need is a little creativity to get into the mood for a little creepiness! Add in some spooky dinnerware and you're ready! If you stick with the color black with a few pops of orange, you can keep things simple.
For a little extra fun, solve a date night mystery! Or grab a fun escape night kit to solve with your date!
#4 Celebrate Halloween in Your Empty Nest: Host a Costume Party
Are you and your partner more social? Host a costume party! Decide to dress up as a pair of something or surprise each other with your costume choices. Invite a few friends over for a dinner from above or order in for pizza -keep it simple!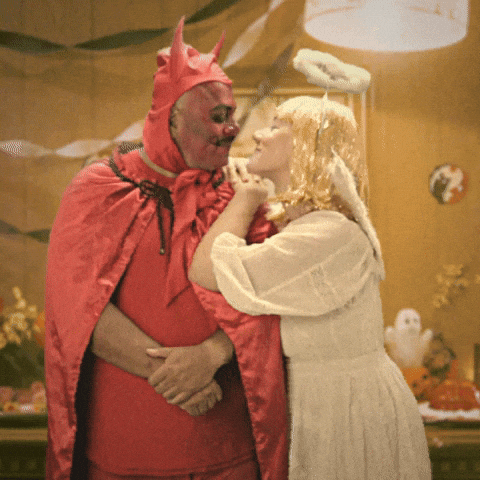 #5 Celebrate Halloween in Your Empty Nest: Visit a Haunted Venue
This is something that I could never do! I am too easily spooked, but I have friends that go all sorts of places during this time of year and love to be scared out of their minds. A lot of towns will host haunted houses, graveyard tours, and in a town near us, the old state penitentiary is open for spooky tours.
If you are super creative, set up a spooky setting on your front porch or in your garage for trick-or-treaters. Invite your grandkids or neighbor kids to help!
#6 Celebrate Halloween in Your Empty Nest: Date Night Fun
If you no longer have any kids at home, this would be a great night to get out of the house and go to your favorite restaurant to have a real date night. We always made a point of doing this when the kids were small and we needed to get away. Now, it's much more likely that we need to remind ourselves to get out of the house! This can be a fun night since a lot of the younger parents will be busy dealing with their kids and all the craziness of the night…
Here are some questions to get you started talking.
👻Is there a nightmare you used to get over and over as a kid (or adult)? What was it?
🎃What is the scariest movie you've ever seen? What scared you most about it?
👻Finish the sentence: It wouldn't be Halloween without…
🎃When you were a kid, what was one character you wanted to dress up as that you never got the chance to?
👻Is there a spooky unsolved mystery from history that peaks your interest?
🎃Besides black, orange, or purple, what three colors most remind you of Halloween?
👻Describe the most creative (or favorite) Halloween costume you've worn.
🎃What is your favorite kind of candy or treat?
👻What kind of treat would you be disappointed to receive?
#7 Host a Halloween Care Package Party
One way to get all of your college parent friends together is to host a care package party. Check out these posts about How to host a Halloween Care Package Party and to get Halloween Care Package printables.
We also have a brand new Hey, Pumpkin Fall Care Package.
#8 Celebrate Halloween in Your Empty Nest: Traditions Old and New
Now that your kids are grown and gone, it's time to celebrate Halloween just how you would like to! Hunker down with a movie and giant bowl of popcorn or sit in a comfy lawn chair on the driveway to watch little trick-or-treaters in the neighborhood.
Host your grandkids and watch an old G-rated Halloween movie with them and make spooky sugar cookies! Grab some matching spooky pajamas to wear and have fun!
One thing that my kids always loved were Advent calendars for everything! If your grandkids are part of your plan or even if you just want to have a little fun, here are a couple of fun countdown calendars! 1) a moving wooden pumpkin calendar 2) a traditional paper countdown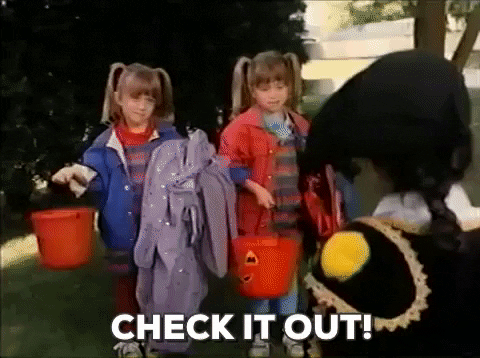 Posts related to celebrate Halloween
Best Halloween Decor for Your Teen's Dorm or Bedroom!
Best Movies for Teens for Halloween, Thanksgiving, and Christmas
We would love to stay in touch!
Be sure to see all of the Next Phase Parenting Resources on our Resources Page and subscribe to our Next Phase Parenting newsletter below for a weekly dose of love from us about surviving and thriving in your almost or already empty nest. Visit our Facebook page, and follow us on Pinterest and Instagram where we share lots of helpful info for parents with teens, young adults, our aging parents, and other issues that we experience in the sandwich generation! Thank you so much!❤️