What is a midlife crisis if you are a woman?
We often think of men when we think of midlife crisis, but what is a midlife crisis if you are a woman? Read our 7 Ways to Overcome Midlife Crisis if you are a woman.
Definition of Midlife Crisis:
According to Choosingtherapy.com:
"A midlife crisis for a woman may occur anytime in midlife, with age 40 being the start of this developmental period.
Women's midlife crises, however, are often the culmination of a multitude of co-occurring stressors, including health or medical issues, holding caregiving roles both for children and for aging parents, and losses related to death or divorce." 
Women do have midlife crises, and both men and women experience midlife crisis at even earlier ages than is often thought. As women, we are often at the center of the home. The center of our family's life. The center of knowing all the things.
What causes female midlife crisis?
As our children grow up and begin to leave home, we need to be aware that our purpose needs to change and evolve. We need to find a new focus and often this is difficult.
At the same time, women are often experiencing menopause, which comes with its own myriad set of lovely problems. So, the combination of losing our former role in our home as well as hormonal and emotional issues, can cause us to become depressed and question a lot of different things….
When our kids grow and leave, we are left with a life partner that maybe we've grown apart from, or at the very least need to make sure that we are still in sync. We can be stuck in a job that has become boring or mundane. Friendships have changed because people have moved away or just drifted away as our kids' sports finished out and school has ended…
All of these changes are happening at once, and many of us are wondering what is next for us. These can all cause the signs of midlife crisis in a woman: anxiety, depression, and overwhelm. We're here to encourage you to turn that thinking around, and reframe your state of mind. So, what to do if you have a midlife crisis if you are a woman?

**This post contains affiliate links, which means if you click on a link and make a purchase, we may receive a small commission. As an Amazon Associate We earn from qualifying purchases. For more information, see the full disclosure in the foot bar.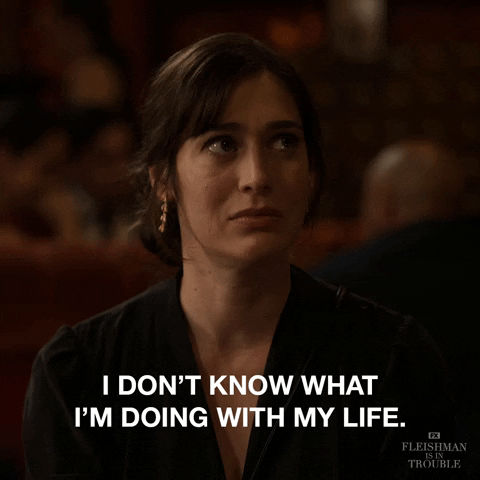 How can we overcome midlife crisis if you are a woman!?
Here are seven ways you can deal with a midlife crisis if you are a woman!
#1 Way to Overcome Midlife Crisis if you are a women: Connect with friends
Reach out to an old friend and go grab a coffee or lunch. It might seem awkward at first to do this, but I bet that she will be thrilled to see you, and she might be feeling that same emptiness or loneliness too. Talk about what you are feeling. Ask if they would like to get together again soon.
Join a Bible study group, book club, or adult education class. Put yourself out there. If there is nothing that seems interesting to you, then start something yourself!
This is a great time to find a mentor mom. Someone who is a few steps ahead of you in this midlife arena. Reach out to someone that you would like to get to know better. OR, if you know of someone who is just entering these "new phase" years, reach out to them.
#2 Way to Overcome Midlife Crisis as a Woman: Exercise
I cannot stress this enough. Even a quick walk around the block or to the end of your street is great! 15 minutes of exercise everyday is a reachable goal, and if you do more, then even better.
A great place to find a new group of friends might be a dance class or exercise group at your local gym.
#3 Way to Overcome Midlife Crisis as a Woman: Read
When was the last time you read a great book? I am constantly reading, and it is pure pleasure. Often, my husband will be on the t.v. watching something he enjoys, and I will pull out my book and read. I have the Kindle app on my phone, so I always have a book available.
Maybe grab a book about a new hobby that you would like to try. Or a romance novel to add a little spark into your life. Magazines are great too, if committing to a book seems like a little too much.
#4 Way to Overcome Midlife Crisis as a Woman: Spend time with your partner
What do you like to do with your partner? Do more of that. My husband and I love supporting our college sports' teams, watching movies, and eating out occasionally.
Since we are in the middle of building a new house, we have spent many a date night at Home Depot. (Laura and her husband also have fun putting their house back together after a major remodel!)
#5 Way to Overcome Midlife Crisis as a Woman: Start something new
I think a lot of times, we get bogged down thinking about doing something new. There is always a learning curve involved. But, here's the thing. Start small.
Something new could mean a new habit. It could mean watching a new series on Netflix. It could mean trying a new restaurant.
As you try new things and gain confidence, try something else. Maybe a new hobby. Or pick up an old one that you haven't had time for in recent years.
Maybe you vow to call one old friend a week. Something new doesn't have to be a huge thing, just something different.
#6 Way to Overcome Midlife Crisis: Take your health seriously
It is time to get caught up on all those checkups you may have been putting off. Get an annual physical, with a pap smear if you haven't been to the doctor in awhile. Ask when you should start getting a colonoscopy and make sure you are up to date on your mammogram. Get bloodwork to make sure all the bases are covered. Then stay up to date with all necessary checkups.
Remember that the best thing that you can do for your family is to stay healthy. Encourage your partner to make sure they are doing the same.
#7 Way to Overcome Midlife Crisis: Reframe your thinking
Oftentimes when we are overwhelmed, anxious or scared, we get stuck in a negative space. We only see the bad, and it's easy to get bogged down with sadness or negative emotions.
As a way to work out of that negative headspace, start to look for the good. One good thing that happened that morning. One good thing that happened after lunch. What is something that you are looking forward to? If there is nothing, then make a plan.
Another helpful thing to do is to be thankful. If at first it's only that you woke up that morning instead of the opposite of that, then that's where you begin. Be thankful that the sun is shining or that the rain is a sign of spring to come. Be thankful for shelter or a good meal. Try to get more and more specific. Be thankful for the flowers on your morning walk, the sweet neighbor who always says hello, the cute dog down the street.
Thankfulness is a muscle that gets stronger and stronger, and it makes life a lot better when we use it! Here is a great journal for thinking positively –The 5-Minute Mindfulness Journal: Daily Practices for a Calmer, Happier You.
Instead of thinking about an empty nest as a sad and lonely place to be, make a plan for how it can be better. Fill it with friends, a new hobby, good books, and maybe a new job. Explore your options, they are endless, but you might have to look harder and deeper to find what you are looking for.
One more thing to do in a midlife crisis if you are a woman…
As you navigate your way through these years, make sure you are assessing your surroundings. Choose one room at a time. Go through a closet. Empty out the drawers and cabinets that might be in that room. Find out where to donate items you no longer need. Does the room need a fresh coat of paint? More modern bedding or window treatments? Is it time to update fixtures in the bathroom? You will thank yourself later when you decide to downsize or sell your home to move somewhere else.
My bestie who is an experienced real estate stager in Denver says that 5-7 years is "aged" in this market -so do your research. It doesn't hurt to have a realtor come through to give you advice about things that they recommend for future sale.
If you are not in any hurry, you can take your time, and work through the list. Remember you never have to do it all, but realtors can give you great advice and will tell you what a difference some changes and updates will make in the price you will get.
You CAN overcome midlife crisis if you are a woman because women are strong. We are resilient. We are creative. We are survivors.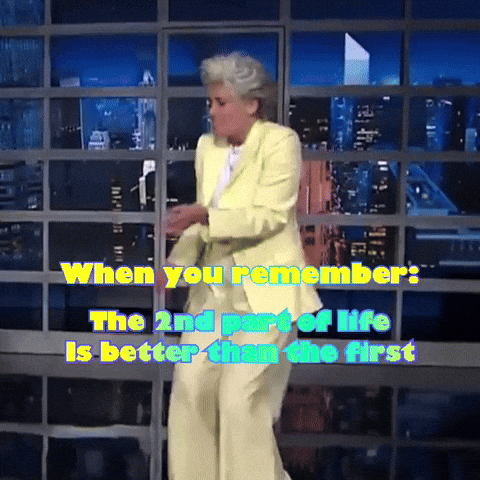 More Posts for Overcoming Midlife Crisis:
Mid-life Self-care Ideas For Women: 10 Great Ideas
What Are Life's Most Important Documents And How To Organize Them
Mom Self Care: Give Yourself The Gift of 4:15
Mom Time Out: 9 Easy Ways to Make This Happen
We would love to stay in touch!
Be sure to see all of the Next Phase Parenting Resources on our Resources Page and subscribe to our Next Phase Parenting newsletter below for a weekly dose of love from us about surviving and thriving in your almost or already empty nest.  Visit our Facebook page, and follow us on Pinterest and Instagram where we share lots of helpful info for parents with teens, young adults, our aging parents, and other issues that we experience in the sandwich generation ! Thank you so much!❤️